TRAVEL ONE GROUPS...
Travel One groups generally comprise a broad mix of people many of whom, in our experience, become friends rather than just fellow guests. Groups can and do vary in size from the very small to the medium to the large and the very large and there are usually more ladies than gents. Ages vary, too, although the majority of our guests are in their 40s, 50s and 60s (see 'Am I too old?'). At Travel One, our aim is to ensure that you enjoy your holiday to the full, preferably in the company of fellow guests who, for whatever reason, choose to go on holiday alone.
WILL I PAY SINGLE SUPPLEMENT?
Definitely not. On all featured holidays the price quoted is for single occupancy. However, you can, in some resorts, pay a supplement for a twin or double room for sole use if a single room isn't available.

AM I TOO OLD?
Absolutely not! Although the majority of our guests are in the 40s, 50s and 60's age group, there is no upper age limit as we are constantly being told that it's mind over matter – if you don't mind, age doesn't matter! On most holidays there is, generally, a wide age range but please note that the reservations process changes on a daily basis, both up and down, and the make-up of our groups will vary between the booking date and the actual travel date.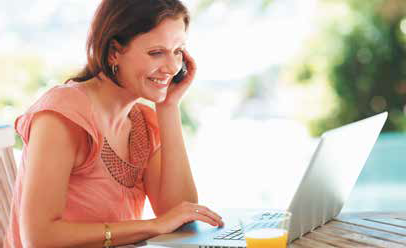 WHEN SHOULD I BOOK?
The short answer is, of course, book as early as possible and save money! (see our Early Booking Special Offers for fantastic £100 discounts). Our partner airlines and tour operators have strict deadlines for releasing unsold seats, usually around 12 weeks before the holiday departure date. This means that should you book within 12 weeks of departure it may not be possible to book you on the standard Travel One flight at the normal Travel One fare. This could mean, therefore, that your holiday price may increase (see 'Guaranteed Flight Supplements' on pages 62 & 63) together with an additional transfer cost on top of the brochure price. We realise that early booking is not always possible but it is usually the most cost effective way of booking your holiday.
WILL THE TRAVEL ONE GROUP EAT TOGETHER?
Where possible, a table (or tables, depending on the group size) will be reserved in the hotel restaurant for the Travel One group for dinner in the evening. Your Travel One representative or tour leader will advise the relevant details at the welcome meeting. We sometimes ask our guests to meet at the hotel bar for pre-dinner drinks.
RESORT REPRESENTATIVES & LOCAL AGENTS
Our resort representatives and / or local agents / appointed personnel, who generally live in or near the resort, will be available during your holiday to provide you with assistance and information and to ensure that your holiday runs as smoothly as possible. Please note that on gulet and the Columbus cruise holidays you will be looked after by the crew and not a rep per se. On the India and Sri Lanka tours your host will be the driver/guide. And in North Cyprus and certain other resorts your host will be a member of the hotel's staff or the hotel owner.
HOTEL, CRUISE & RESORT DESCRIPTIONS
All resorts, hotels, tours and cruises have been chosen with great care but they have not necessarily been chosen for their creature comforts, international restaurants or Olympic-size swimming pools (indeed, some featured properties are not officially classified). It could be that the location and views are exceptional or, perhaps, the owners treat guests like long-lost family; or, because the hotel offers great value for money. Whatever the reason, all our resorts and properties are clearly described and always give an honest idea as to what to expect in terms of comfort, facilities and overall holiday enjoyment value.
STAR RATINGS
The star rating we show for each hotel, cruise or tour is based on Travel One's assessment of the facilities, customer feedback and overall holiday enjoyment provided. Where appropriate, we also give the official category which has been awarded by the relevant country's authorities.
EXCLUSIVITY
Please note that Travel One does not have exclusivity in any brochured hotel, cruise or tour. Other guests, therefore, may be sharing the relevant facilities.
CONTACT DETAILS
RESERVATIONS OPENING HOURS
0900 – 1800 Monday to Friday
1000 – 1600 Saturday
Closed Bank Holidays
Closed Christmas Day, Boxing Day & New Year's Day
Reservations – 0207 929 7773
e-mail – holidays@travelone.co.uk
Please note there may be variations to the above times especially during winter months.
Please note, too, the admin/operations/accounts departments are only open Mon-Fri, 0900-1800.